Transform Your Special Event Into An Unforgettable Experience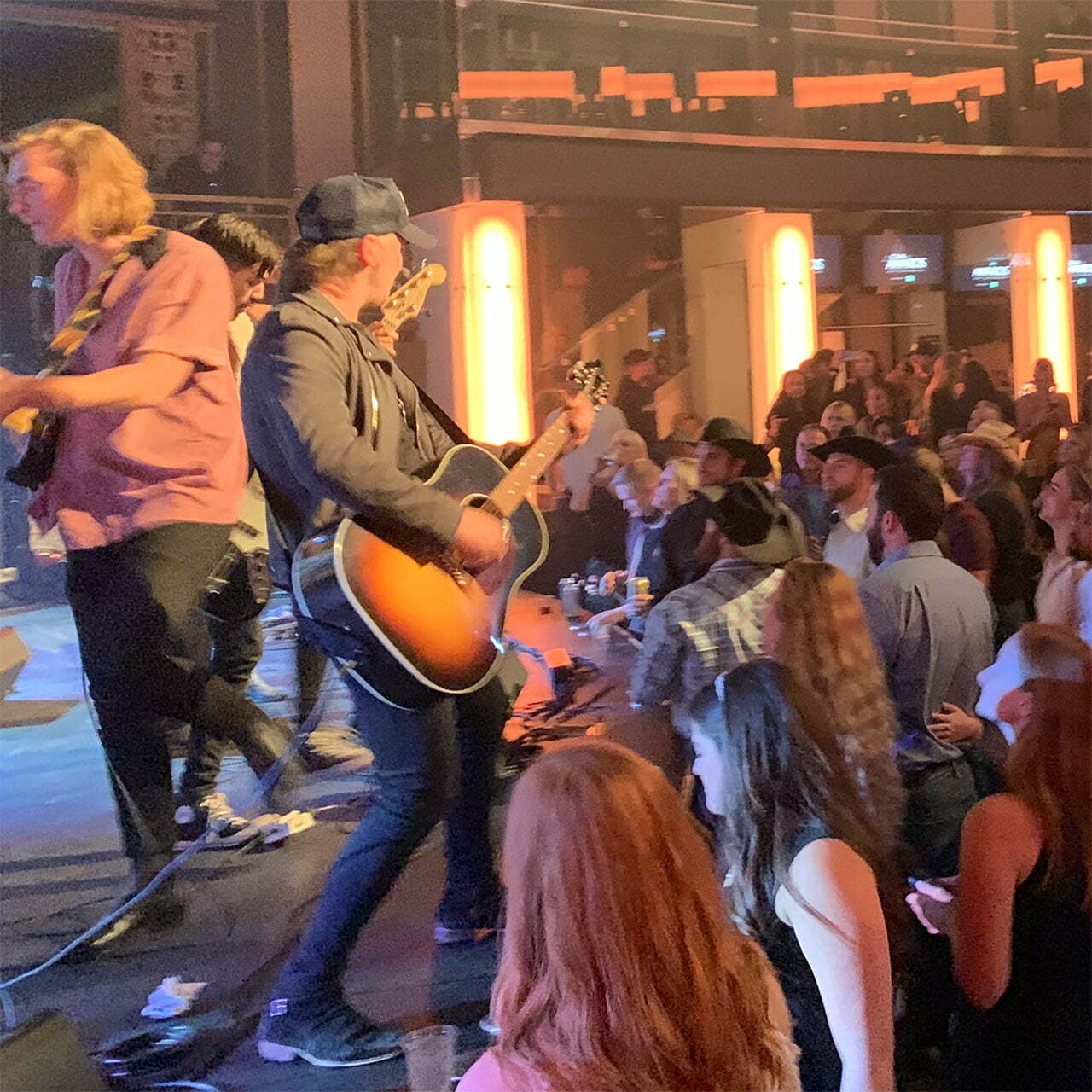 Bringing Your Greatest Milestones To Life Through Entertainment!
The right entertainment sets the tone of your event, ensuring your guests have an experience impressionable enough to talk about for years to come. PM GIGS is proud to present entertainment options to help you celebrate life's most important milestones and design meaningful events.
Whether you're honouring a milestone birthday, putting together an intimate gathering of friends, or throwing a charitable fundraiser, we will help you put together a landmark event.
Testimonials
"Yes, the entertainment absolutely met and exceeded our expectations! It was exactly what I had envisioned for our virtual happy hour, and everyone really enjoyed themselves."
Planning a significant private event or fundraiser?
You need a wide variety of guests to be entertained.

Like planning a wedding, it's mission-critical that everyone has a good time at your private event. If you're planning a fundraiser, your entertainment needs to be interactive and encourage generous participation.

You want the event to run seamlessly.

When you're juggling RSVPs, travel arrangements, catering, and event space reservations, the last thing you need to do is manage the entertainment, lighting, sound, and more.

You require the event to be tasteful.

The entertainers you choose must know how to read a room. The entertainment for your event must reflect the taste and vibe you envision for your private party or fundraiser.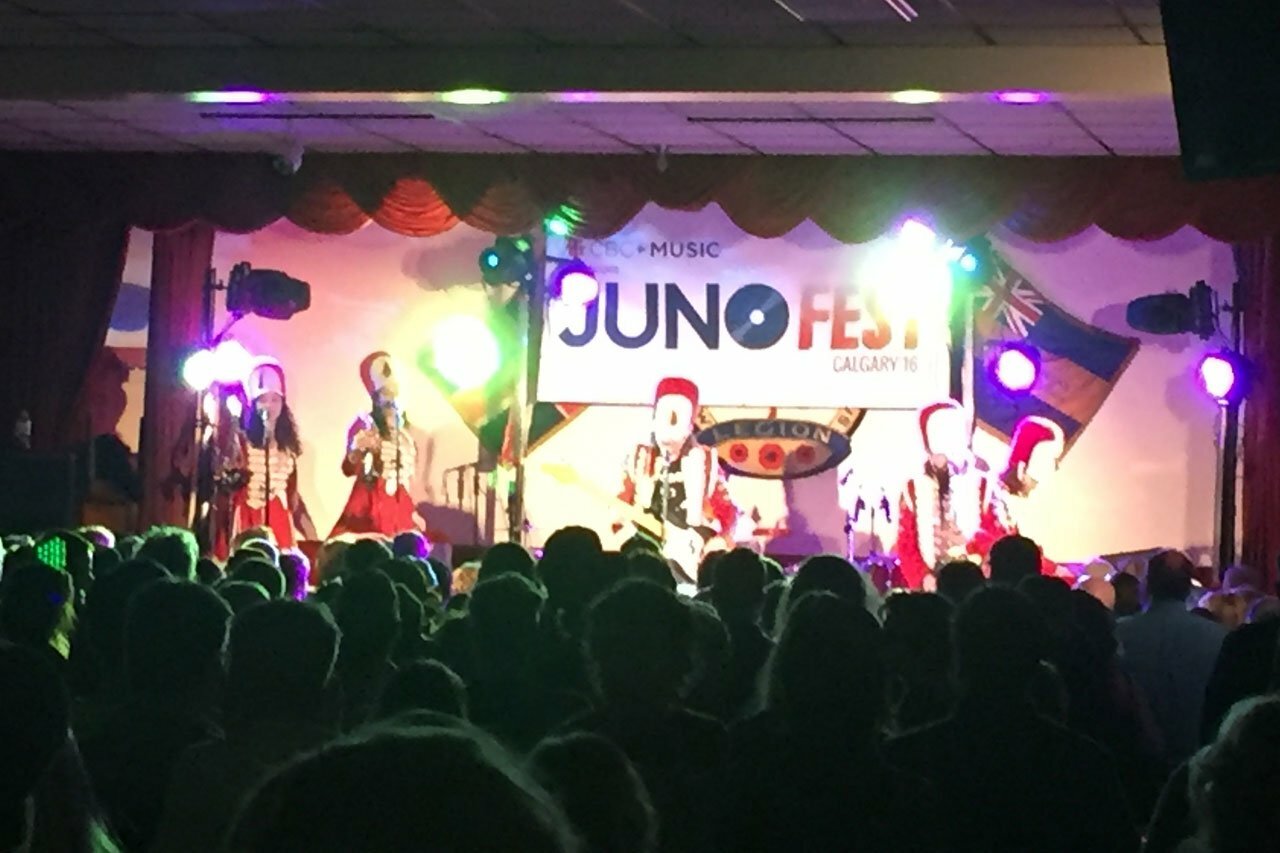 Memorable events begin with a clear vision.
PM GIGS can help you build a perfect entertainment strategy: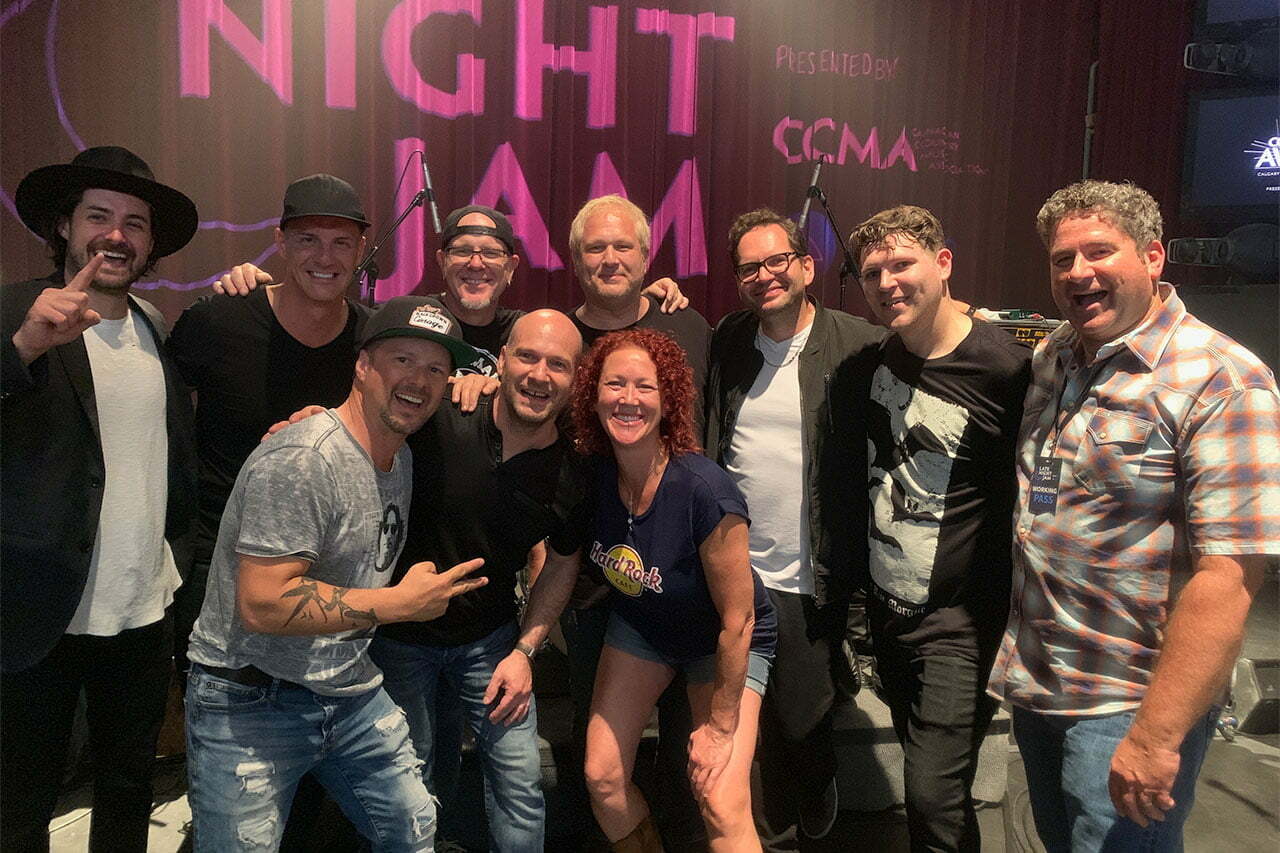 Engaging entertainment focused on guest interaction.

The PM GIGS roster includes many entertainment options and endless choices to suit every special guest. Life's a party, and we want everyone to engage in the celebration!

Beginning-to-end entertainment service.

Booking reliable talent ensures your entertainment is handled from beginning to end. Do you need audio and visual services? Lighting, stages, sound equipment, and more, we are sure to have you covered, allowing you to enjoy the event you diligently planned.

Professional entertainers you can rely on.

Our entertainers and performers are fully vetted and uphold the utmost standards in professionalism. The PM GIGS roster includes endless choices to suit your personal taste and match the vibe of your private event or fundraiser. From opera singers to amazing live bands, illusionists, and character actors, we bring you the best performers in the business.
Something Worth Celebrating Is Just Around The Corner
Virtual Stages For Engaging Events
To Suit All Ages
Bring The Party To Your Guests Through A Virtual Experience!
We're not talking your average Zoom call! If there's one thing we've learned, it's that nearly any event can be transformed into an interactive virtual, or hybrid experience.
PM GIGS can help you capture and keep the interest of virtual attendees with event entertainment options lively enough to jump through the screen.
Whether you're putting together a virtual conference with keynote speakers, hosting a live-stream fundraising event, or planning a hybrid wedding ceremony and reception – we have you covered.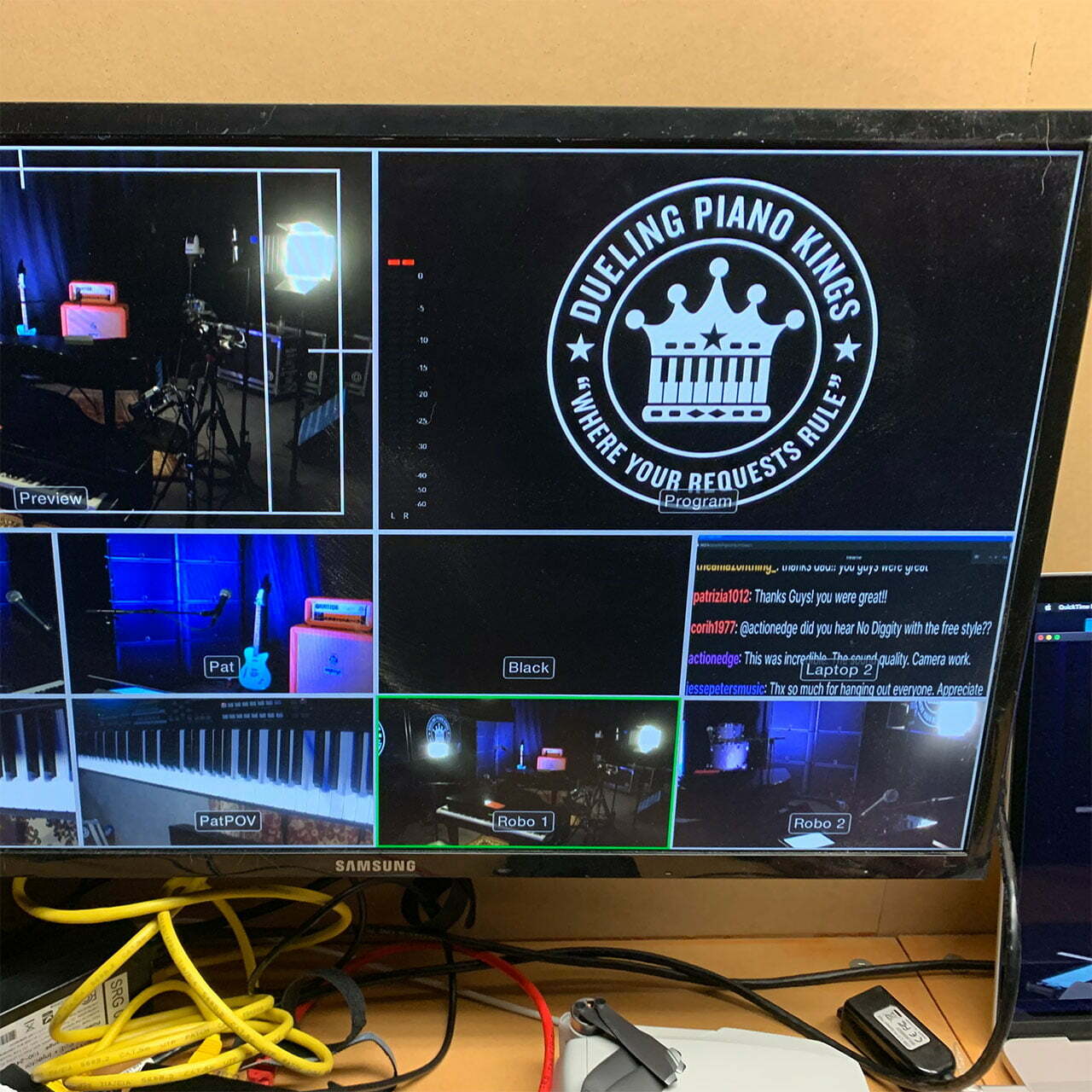 Testimonials
"A non-profit organization I volunteer for hired PM GIGS to deliver online entertainment. We had a national audience and were looking for professional entertainers. We were thrilled with the experience, professionalism, quality, and expertise of everyone involved. Would 100% recommend them for entertainment both online and offline (when COVID ends!) Very impressed all around."
You're new to virtual event planning, and it's tougher than you thought. That's okay! Even the most experienced event planners need help: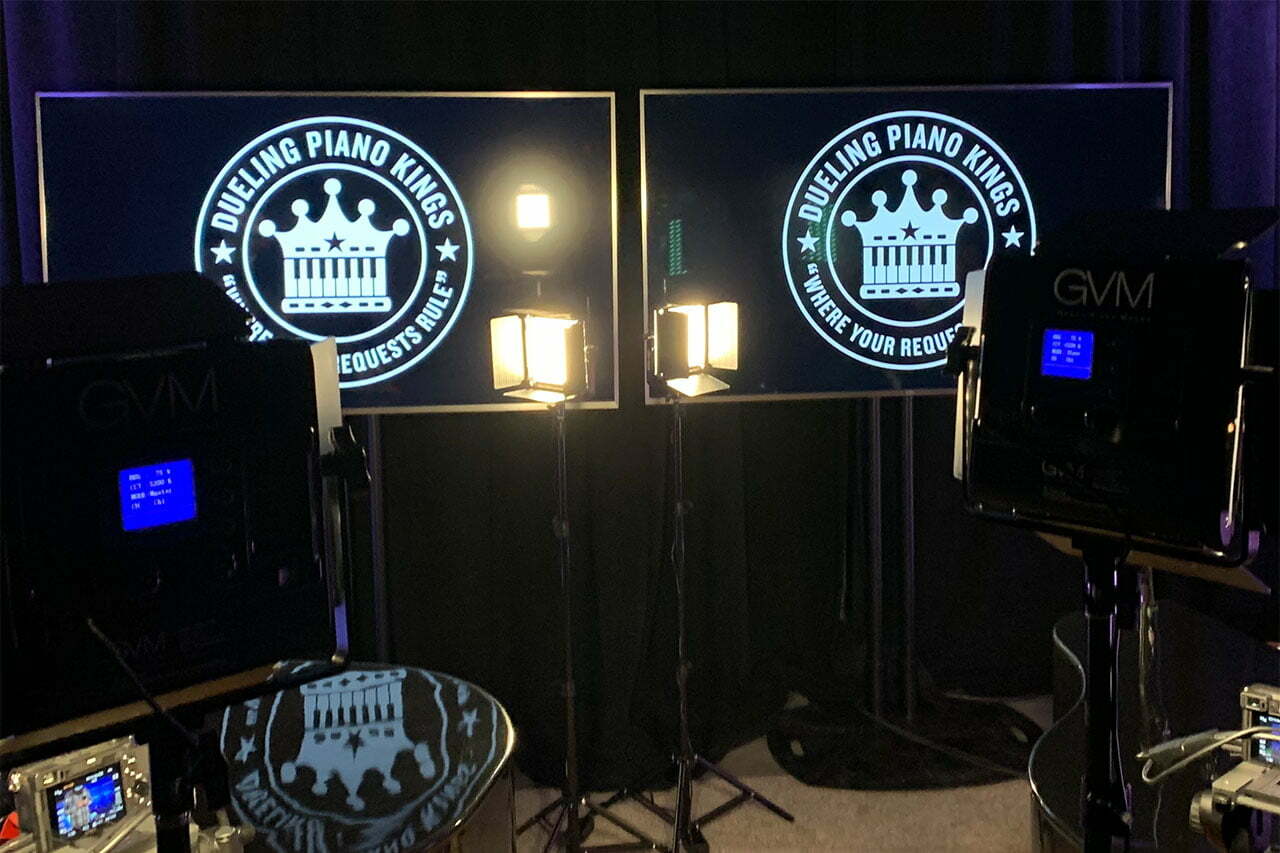 You want to draw a large crowd to your event.

Virtual events draw larger numbers and can reach attendees across the globe. This also means you have more people to entertain. Deliver an event with immersive experiences, sure to please a variety of discerning guests.

You're unsure how to approach the technical aspect.

Virtual events require exceptional production value. The technology needed to pull this off can be complex and feel impossible to learn. Your virtual event should be launched with care and attention placed on every production detail.

You need your attendees to stay engaged.

It's not a simple task to capture and keep the attention of a virtual audience. When you take away the atmosphere of a personal event, it needs to be compensated for in other ways. This is where the need for world-class entertainment comes in.
Virtual events are here to stay! PM GIGS can help you navigate these platforms:
Entertainment options sure to please.

The PM GIGS roster includes endless entertainment choices to suit the vibe of your event and draw in your target attendees.

Tech-savvy event entertainment professionals.

Booking a reliable entertainment provider like PM GIGS ensures your event is handled from beginning to end – including the tech! We have you covered with our expertise in virtual event production.

Larger-than-life entertainment.

Connection happens through shared experiences, whether they take place in person or virtually. The PM GIGS roster includes many interactive and engaging entertainment options sure to capture and keep your attendees' interest.

From dueling pianos to comedians, game shows, and virtual DJs, we bring you the best performers in the business. Simply invite your guests, send them the link, and we'll bring the virtual entertainment!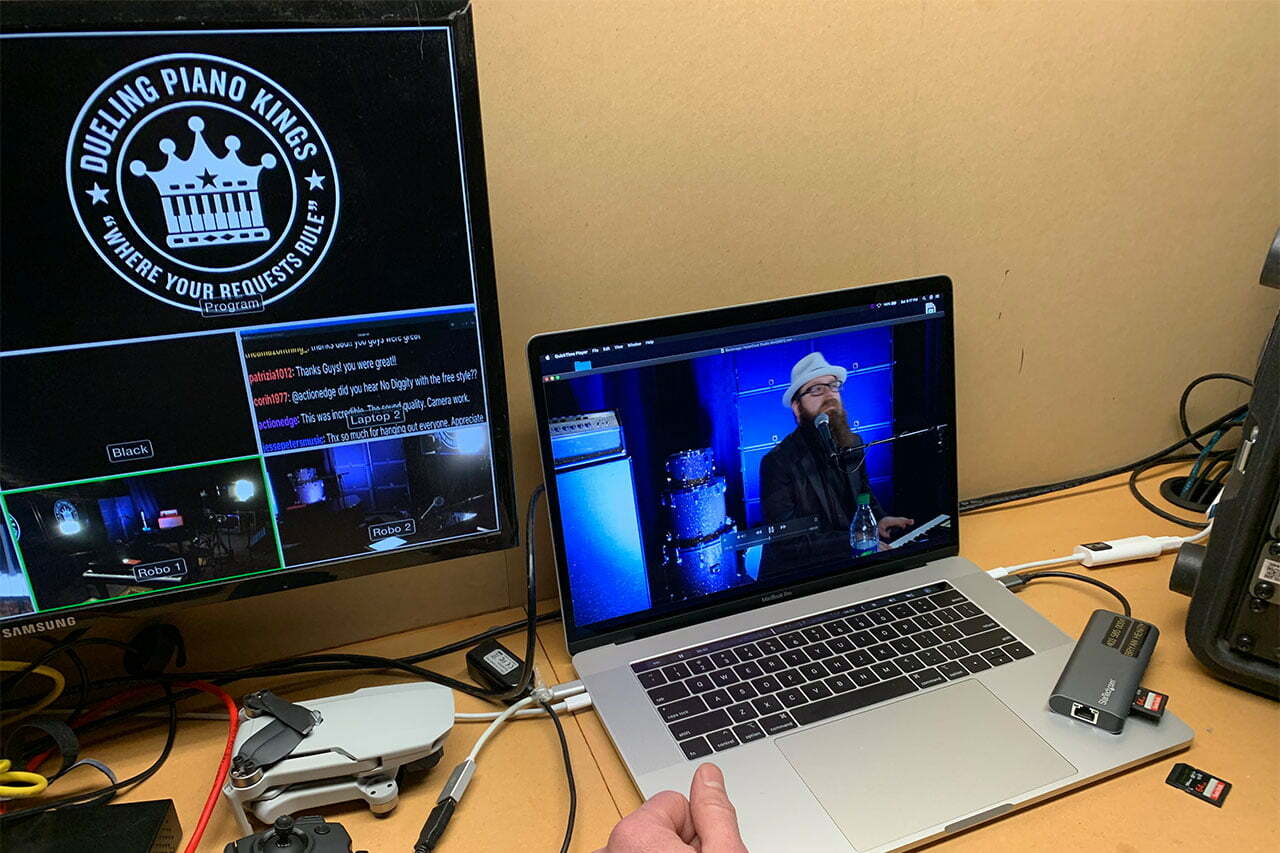 PM GIGS Is Your Digital Stage Production Experts
Share This Story, Choose Your Platform!